In today's time, WhatsApp is being used by everyone, irrespective of age, gender and distance. People are using it to transfer information from one end to other, in form of messages, audios, videos, images, etc. It is considered as the most simplest way of establishing contact with your friends and family members, even if they are staying far away from your country or city.
Now the question arises, whether it's possible to use two different WhatsApp account on the same phone?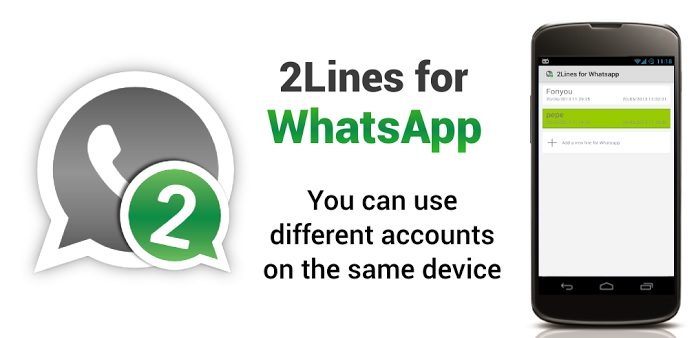 Yes, you can use two different accounts of WhatsApp in the same phone, and to do so you have to download OGWhatsapp, which is a modified version of WhatsApp messenger, compatible with android devices only. It gives you the power of using two different accounts of WhatsApp but only in a dual sim device and it doesn't require rooting of your device for the installation.
Follow the steps in order to install the OGWhatsapp successfully in your android device,
Create full backup of your mobile device before starting the OGWhatsapp installation.
Now clear your WhatsApp previous data
Now go to the storage location of WhatsApp and look for its folder, now rename it to OGWhatsapp
Now uninstall the official WhatsApp app from your device
Your device is ready to Install OGWhatsapp.
Once the installation is completed, a pop will ask you to provide your contact number; you can give the old number which you were using in your WhatsApp software earlier.
Apply all the settings and click Ok.
Now your new software is ready with your old number.
In order to use a second number, you need to go to the play store and then download the official Application of WhatsApp
Once the installation is completed, a pop will ask you to a number, you can give your second number over there.
Apply the changes and click Ok.
You have two WhatsApp account now with two different numbers.
Now you can use one number for your personal usage and keep the second one for your official usage.We do expect you to share this article on Social Media using the buttons given below if you find it useful.