MX player is the most widely used android based media player and all HD, full HD videos run with no lagging at all in this MX player. This is the first media player that supports multi- core decoding and it has been seen that dual core device's performance is better than any single core device.
But with the update of this MX player there has been a saying that AC3 format is not been supported by this media player. The buzz is that there is some license issue due to which AC3 format has been removed from MX player. Because of this users of MX player DTS and Dolby AC3 codec are not able to enjoy any audio of AC3 or MLP track. If you are one of them then learn here the solution for this error.
Solution to MX player Error AC3 not supported
The solution is to download and install the required audio codec in your phone depending on the device platform. The process is explained in detail here.
> First open MX player in your phone and go to settings > decoder. Then scroll down to bottom to get custom codec and it will show the codec platform.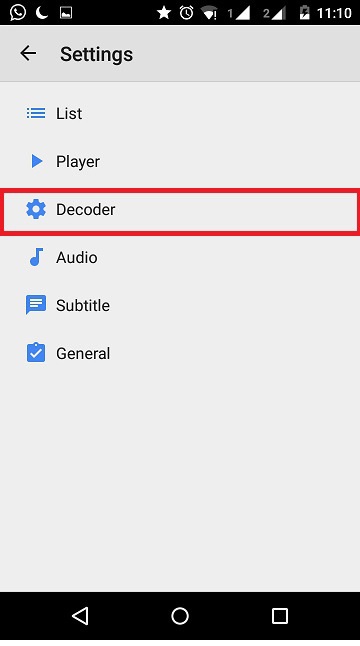 > Now you can download the codec for your device or else download the complete codec pack.
> Next move the downloaded zip file into phone memory.
> Again open MX player and move to settings > decoder > custom codec and it will provide you options to choose the downloaded codec file.
> Select the right one and your MX player will be restarted automatically. If you can't choose the right one then it will show 'can't find custom codec for this version'.
> After successful loading of the codec files select SW decoder for audio files and SW+HW for enjoying the complete playback.
Some useful codec that might be needed by your device are:
Arm v7-Neon, Arm v7-Tegra3, Arm v6, Arm v5TE, Arm v6 VFP or complete codec pack.