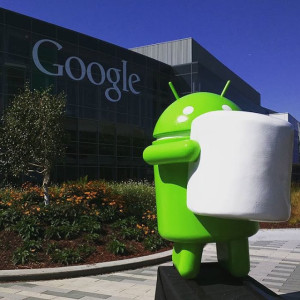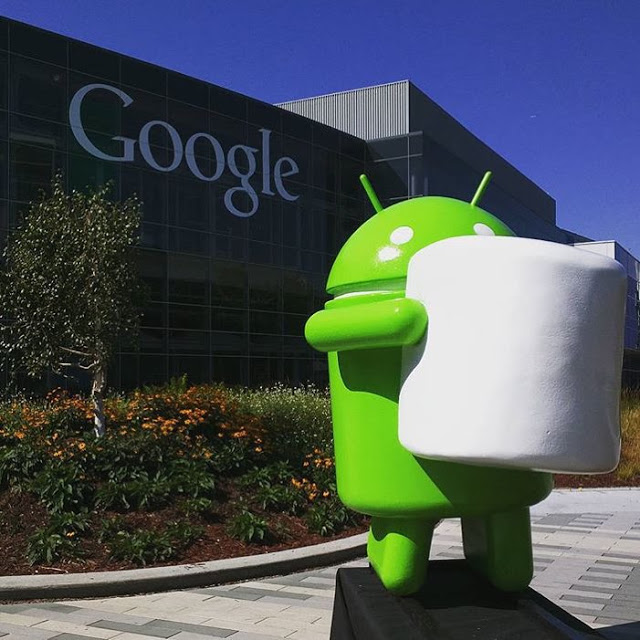 Every single Android user jumped for joy when Google announced its new android update also known as Codename Marshmallow. It's release date is set later this fall and even though according to the developers it features are minimal when compared to other major updates, it still adds some
cool new stuff and feature tweaks. First we will give a cover of the changes to the API which has been very minimal compared to past versions.  The only noticable effort in this update is the Fingerprint API which now has better error reporting and better flexibility allowing for a more comfortable experience overall. Beyond that another minor change was made to the permissions user interface that offers an overall better experience along with a new theme to match somewhat similar to Lollipop.
Some of the major updates to this new version of Marshmallow are the following:
Visual Voicemail: It has been confirmed that Marshmallow will include Visual Voicemail which is just like it sounds. Voicemail will be given a visual interface although only two carriers (T-Mobile and Orange France) will support this feature unfortunately but it is expected that more carriers will surely also be able to support this feature over in the future.
Rotating Home Screen: Marshmallow will also feature a rotatable home screen which will allow your Android phone to be used in both landscape and portrait mode.
Dark Theme Removal: The Dark Theme was first showcased in the first preview version of Android M but was removed from the second version. Many users are hoping that Google will allow it to return in all its glory in the final version.
App Drawer Tweaks: Although the vertical scrolling app drawer was a step in the right direction for being user friendly in the Lollipop update, the alphabetical divider on the left and the negative dividers between sections made the app drawer look a bit weird. Marshmallow removes these and is overall a faster more comfortable experience.
Delete Screenshots Option: The Lollipop update added the feature to share a picture through the notification shade but in Marshmallow it can now be deleted as well.
Remove Status Bar Icons: Another much demanded feature which is now finally being implemented is the option of deleting status bar icons. For example a person does not want to use cellular data so he or she can just remove that icon from the status bar and add something else that is needed. This will allow the device much improved flexibility.
Ram Manager: The memory section is now located in the center of the settings menu and in plain sight which makes it easier for people to manage their ram consumption and optimize smarphone efficiency.
Network Reset Option: Found in the reset and backup settings is another feature called Network Reset which allows a user to wipe all of the Wi-fit Net related settings.
Storage Settings Overhaul: The storage settings has been given an overhaul and now the available space is now shown to users with a simple line.
Google Chrome and Web Experience: Google Chrome in Marshmallow now is aware of your web strength and will adjust its web results according to strength. Chrome custom tabs have also been added which allow users to search for anything with chrome while simultaneously running another app.
Power Management: Doze mode has been added to Marshmallow which allows the phone to use motion detectors to deduce whether the user is asleep or napping to reduce background processes to increase overall power and battery life.
Android Pay: Android Pay was first introduced back in 2009 to users with the Gingerbread update. This feature is now being revamped so that more users would use this. Now users who have phones running with android Kit Kat or above will be able to walk up to a store and pay for merchandise using just his or her phone. This is done by creating a virtual account number which means the user's real number is not shared making this feature private and highly secure in Marshmallow.
Google Now on Tap: Google's virtual assistant is getting another update which allows it to search for contextual information. For example you could look up specific information about celebrities, movies, or news.
USB Type C support: Android Marshmallow will bring along USB type C support which will allow phones and tablets running Android to charge faster thanks to a more versatile charging method.
Direct Share and Floating Toolbar: Direct process detects which users you share stuff with more frequently and in Marshmallow turns that process into a mere single button while the floating toolbar will make the copy and paste process from internet pages more fluid.
Simplified Volume Controls: The volume control redesign in the Lollipop update was not loved by everyone and what is expected with Marshmallow is a much more simpler volume control which can adjust anything that makes sound on the phone.
These are only some of the highlighted features which will be expected to arrive with Android Marshmallow.  Even though it is claimed that is will add less changes than previous major updates, this update will still be an important one because it will fix all the flaws with Lollipop and turn Android into an even more popular OS.