Selfie taking has become so popular these days that you may observe people everywhere to taking phones to take pictures and upload them on social networking sites. There's even a song dedicated to demonstrating how obnoxious selfie taking really is.  If you happen to be one of those special people that love taking the perfect selfie to upload then today is your lucky day.
Especially with the advancements in smartphone cameras, it only takes people seconds to take out their phone and capture a decent image at the fraction of the cost of professional grade camera lens.  I'm sure lots of people want their picture to look the absolute best before showing off to friends and now there are various applications to choose from to help everyone's editing needs. These apps are extremely useful, your friends will thing you pursue photography as a side job because the quality will be so good.
The best selfie editing apps: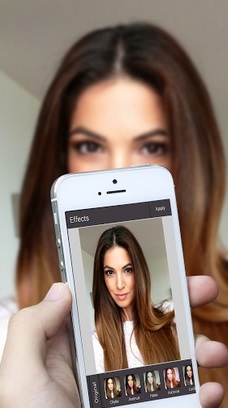 Selfie photo editor: This is a great app for taking selfies. You can edit any of your pics using this app with various filters and lighting. The best part of this app is that it can identify your face and will automatically add all the photo shop quality effects on your face. Your face and smile will be perfect for Instagram.
Giftboom:  You can take your picture even while you are walking or doing anything physical (i.e. this app is specially made to take moving selfies). You've got nothing to worry about even if your photo looks a bit hazy. Just take your photos with this app and automatically it will do the editing work to make it flawless.
Funimates: One of the best apps in iOS to take selfies and edit your pics. You can even incorporate funny features with this app. Tons of animation effects are installed with the app that you can use to make the selfie more amusing and clever.