For those of you who do not know what Chromecast is, it is simply a device that looks like a flash drive and you use it to easily transfer the content from your mobile device to your television. The device is really small and very easy to use; if you ask me whether you really need a Chromecast my answer hands down would be yes. This little device can make your life so much more interesting and here is how:
10 of the coolest Chromecast Apps that you can download from your iPhone or iPad.
1. Netflix
Obviously one of the coolest ways to enjoy some current and old TV shows, this is a must add App. From Orange is the new Black to the 10 season of Friends you'll find everything Netflix. Download this free App today on Chromecast.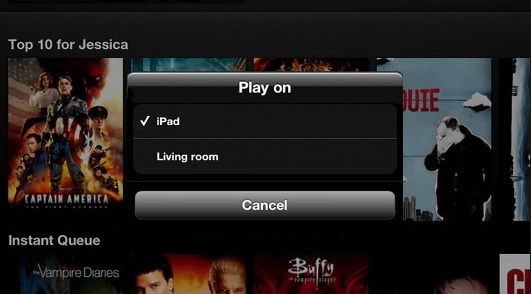 2. Hulu Plus
Kind of like Netflix but with Chromecast, Hulu Plus has an advantage over Netflix where you can watch the shows live here.
3. Artkick
For all you Art lovers this is a must download App. It will practically turn your mobile smartphone into a virtual art gallery.
4. YouTube
Now no one needs an explanation why they need to download YouTube, am I right?
5. Framebook
Ever wanted to see all your Facebook pictures in big Television screen? Your prayers have been answered. Download this App to see all of your profile pictures on TV and not to worry they will not do this without your permission.
6. Google Plus
Chromecast makes it easy for you to post all your Google Plus pictures to TV, another must have App.
7. Post TV
This App is must for you if you are a Washington Post lover.
8. ESPN
A major highlight for all you sportsfans, yes you can watch ESPN through Chromecast but you need a subscription.
9. Google Chrome
It's not a surprise that you can also use Google Chrome using Chromecast.
10. Pandora
Perfect for parties or social gatherings, enjoy the free music streaming app with Chromecast. WIth the free version you will get adds, but with a subscription you can solve that problem.
So next time, before you spend tons of money on Apple TV or similar devices, think about getting Chromecast first.
Whant more iPhone tips, check out how to turn your device into a hotspot here.