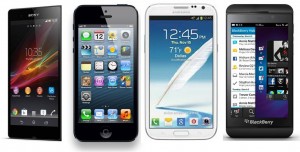 10th April'2015
Smartphones or android phones are the most commonly used phones used today. It is equipped with multiple configurations which comes in handy. There endless number of application that
are available in android app stores. These applications can be downloaded from Googleplay store. Here, are few academic related applications that are useful for students.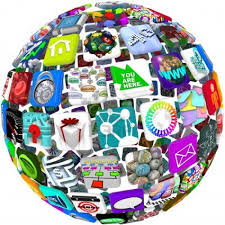 First, Wikipedia application. It is basically a free encyclopedia. It is fed with approximately 20 million articles, in about 280 languages. And, it is considered to be the most complete reference work that is ever compiled. One of the most attractive feature about this application is that articles can be saved for later reference and also offline.
Second, NewsHunt application. In order to enhance the knowledge of news this is considered to be the most widely preferred application. Updated news are available in various languages. It is an encyclopedia of news collected from more than 80 regional newspapers.
Third, Dictionary application. It is one of the most important application that anyone ever requires. This application helps to find meaning to difficult words that people often come across. And, having it on a mobile is a blessing in disguise, as it enhances ones vocabulary. One important feature being, that over 2,000,000 synonyms 7 antonyms and also definition are available. It is also a storehouse of different word origins and history.
Fourth, Google Translate application. Google translate help to remove the language barrier that people often come across. With the help of this application, one can translate over 70 languages. This application allows people to converse in their usual way without any discomfort. This application can translate even offline.
Last but not the least, My Class Schedule application. This application manages to keep the life of the students organized. This particular application can help the student keep a track of the upcoming classes. Apart from that, it keeps a record of any unfinished homework or even upcoming exams.