This is the era of mobile, where people no longer need to sit in front of his or her PC device to send or receive any mail. It can be easily done through your android or iPhone/iPad as these decives have access to you email and all other social networking sites. To send any mail out to another email address from your iPhone you have to press the up arrow button; from there you will observe the option "share via mail". Now imput the receiving email address and presto, it is finished. But what if you sometime have the issue where mail is sent but the intened recipient does not receive it? 
This problem occurs due the mismatch of you email password. For example, if your Gmail password does not match with the password that you entered in your iPhone, the mail that you are sending will not go. This problem can be fixed only by updating your mail password in the iPhone and the process is very easy and will take only few minutes.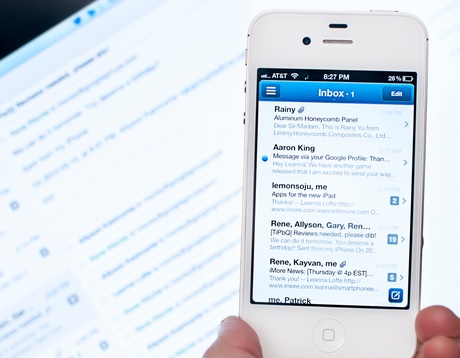 Steps to update your email password in an iPhone
Go to settings.
Open the option mails, contacts and calendar.
Now click on that account through which you are sending and receiving mails.
Delete the account.
Then go back to select the add account option.
Now add that account again and provide the changed password that is the latest password of your mail id.
Now to check if it works, try sending an email to yourself.
Most likely this will solve the problem and you will be able to receive the email this time.