MIUI comes with completely different attributes than Android UI. This MIUI remains installed in Xiaomi phone by default. Xiaomi which is a great manufacturing company growing very fast and bringing new products with many more features. Xiaomi phone is much upgraded smartphone that has MIUI installed in it. If you want to install MIUI Theme/Launcher for Android Smartphones then choose from the following options that can give the look of MIUI theme in your android smartphone.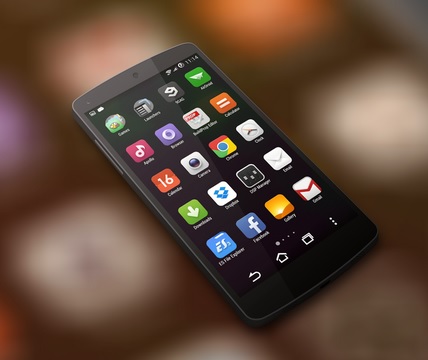 MIUI Launcher for Android smartphones
Mi Launcher: Mi Launcher is one of the best launcher that has 16 icons in it. This gives the perfect look of MIUI launcher with app drawer and provides customization to almost everything. You can customize the widgets, icons, screen as per your choice. You can change the position of the icon by dragging it. This also allows cube cut scrolling effect and card stack effect. You can disable or enable the wallpaper scrolling. Overall it's very good and includes more features to enjoy. You can download this Mi launcher by clicking here.
MIUI 6 lite Launcher: click here to download this launcher in your android phone. You will have the feelings of using a Xiaomi phone as you download this launcher. It comes with attractive features like swiping using two fingers to private message, supports voice message and many more.
MIUI Launcher theme for Android smartphones
MIUI 5 Launcher Theme: Installation of this theme in android phone brings the exact MIUI look. This has the feature of dynamic calendar icons. This theme is NOVA, ATOM, HOLO, SMART, ADW and LIGHTENING launcher compatible. Visit this link to download MIUI 5 Launcher Theme.
MIUI 6 Launcher Theme: This theme is Compatible for all the launchers like ATOM, NOVA, HOLO, LIGHTENING, SMART etc. It is available in Google Play Store but you need to pay some amount to install it. Your android Smartphone's home screen looks very colorful in this theme. This theme can be downloaded by clicking on this MIUI 6 Launcher Theme.
These all MIUI Theme/Launcher for Android Smartphone can be tried on any Micromax, Samsung and HTC phone to enjoy the effect of Xiaomi phone.