If you recently made a phone upgrade from Android to iPhone 6 and do not know how you can transfer all your previous phone's content to the new device, then read on to find out how you can do this easily without damaging any of the device's software. I am going to tell you about the different contents that you will need to transfer in your new device urgently.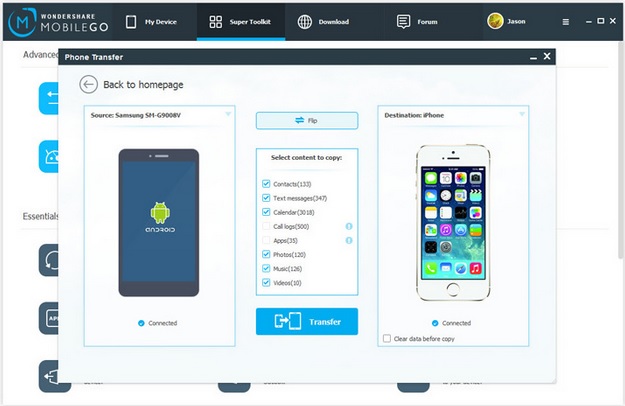 Transferring all your Emails and calendars
Use your existing email address for your new Apple Id (It can be anything Google, Yahoo, or MSN)
The new account will ask you to associate your calendar, emails with the new account.
Done, you can now safely transform your data from Android to iPhone 6.
Contact list of old Android phone
You can use the same method to transfer your contacts as you did to transfer your emails.
You can also download an app from iTunes like Facebook massager, Google.
But you need to make sure that you downloaded the app in both your new phone and old phone.
You will now easily connect with your friends after logging in with your email address and password.
Transfer all your pictures, videos and music
First of all you need to back up all the data in cloud storage.
For Mac users, you can transfer the videos, pictures by Android file transfer.
If you use a PC, then first download iTunes on your computer, then connect your Android phone to your computer, transfer all the contents like pictures, videos, and music.
Now attach your new phone to your computer after you unplug the Android phone.
Open iTunes, then select your new iPhone.
All your contents you can see in your iTunes account.
In case you use music streaming services like Pandora, then all you have to do is to download the App in your new phone.
Lastly ,here is how you can transfer your Apps to your new iPhone, well this is the easiest process of all, just find the App on App store and download it on your iPhone 6, then sign in with your Email and password.
Hope you will now able transfer all your old data very safely to your new iPhone.