Almost 9 out of 10 times we install an Android App straight from the Google Play Store.The problem which we face when doing that is if we want to share that app with our friends or family members in the future ,we can't do that.This is because of the fact that the app is installed directly that is without the actual .apk file.Hence sharing the Installed App on Android becomes very difficult.But as we know that there is a workaround for every potential problem in this digital world, there is a neat solution for this too.
Share Already Installed Android Apps: Bluetooth App Sender
As the title suggests 'Bluetooth App Sender' is a perfect and the most neat way of sharing Installed Apps or Packages with your friends using Bluetooth or Wifi Direct.Here are some of the features of the neat software:
1.) Easily Share applications that are already installed.No need to download the setup file again and again for multiple devices.Hence it definitely leads to conservation of costly broadband or 3G data.
2.) Share you apps via Bluetooth or Wifi Direct (if your phone supports it.).You can also share that app with email.The whole application will be saved as attachment and will reach the recipients.Isn't it very convenient and neat.
How to Use Bluetooth App Sender
1.First Download the actual app that is Bluetooth App Sender from here.
2.Install the software and open it.
3.Select the application you want to send.You can also search using the search bar given above.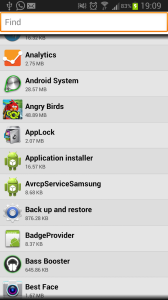 4.Touch the App you want to share.The following window will come up.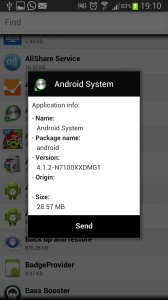 5.The Bluetooth App Sender will then Convert the Installed App into .APK file.You will then need to select the method you wish to employ to send the app.The options are Bluetooth, Wifi Direct, Email, Skype or Messenger.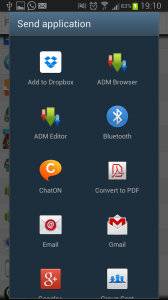 Hence you can share applications which have been already installed using Bluetooth, Wifi, Email, Skype or any Messenger.I am sure you will find this piece of software very useful and convenient.