The unwanted toolbars are that which get installed with some other programs and make your browser slow. So removing these toolbars is important to get back the speed of the browser. This process involves some steps to remove unwanted toolbars from internet browser.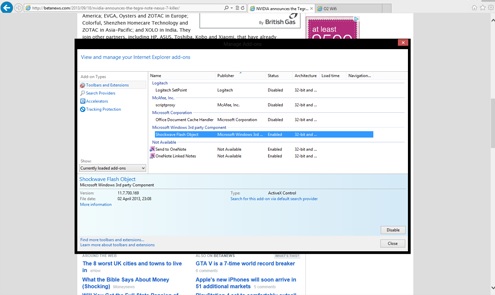 Follow this step by step procedure to eliminate the unwanted toolbars:
Step 1:
Software need to be uninstalled: The toolbars get installed sometimes with software and in order to remove those from internet browsers the toolbars and software both need to be uninstalled. This process is different in windows and MAC.
Windows: Go to 'Control panel'>Program>Add/Remove program and the entire installed program will be seen. Now select the programs that are creating the problem and delete it.
MAC: Head to Application folder>toolbars (a folder) >Delete. Also if you see any other folder with the name of Toolbars Company's name then delete that. Delete 'conduit folder' and if a folder named 'CTL folder' is present in the Library folder, delete that one as well.
Step 2:
Remove the toolbars: Once the software has been uninstalled the toolbars need to be removed by going to browser settings but this process varies with every browser.
Internet explorer: Open IE> click on gear icon> Manage add-ons>Toolbars and Extension> select the toolbars that need to be removed> disable/remove.
Firefox: Open Firefox> menu bar> Add-ons>Extensions> find out and select the unwanted toolbars> Remove it.
Chrome: Menu bar> tools> extension> locate the toolbars> remove.
Step 3:
The Browser settings need to reset:
IE: Open IE>menu > Internet options>in the general tab put your desired homepage. Again click on the icon>menu> manage add-ons> search provider types> locate the search engine you want to delete> remove. To reset click on icon> menu>Internet options> Advanced> Reset.
Chrome: Menu> settings> On start up> set pages to set the home page. Now set search engine by going to menu> manage search engines. To reset entirely, go to menu> settings> show advanced settings>reset browser settings.
Firefox: Menu>options>general> change the 'home page' to set the desired home page. To set search engine you have to go to search engine icon in the search bar> manage search engine. Entirely reset the browser by going to menu> troubleshooting information> reset Firefox.
And finally the cookies also need to be deleted in every browser by going to menu> settings to remove unwanted toolbars from internet browsers as the toolbars leave the cookies behind.