Smartphone runs on android and iOS operating system but most of the Smartphone users are using a phone that runs on android platform. Android comes with great advantages and features where Google play store is one of that. You can download things that you want from Google Play store and these apps might be chargeable or free of cost. Today's generation is very advanced and wants to keep them updated with time. There is an option of updating the apps in the Google Play store. You can download the latest version of the apps to update it. The problem occurs here sometimes when you try to update the apps. The updating doesn't happen saying that Google play Store error 110. But of course there is a way to fix Google Play Store error 110 on android devices and this process hardly takes any times. Cache memory is one of the strong reasons of this error. So this memory should be removed to tackle this issue.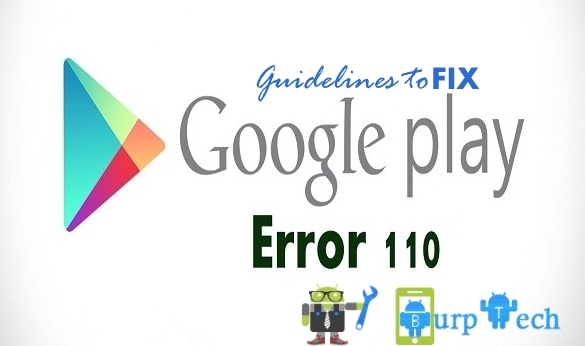 Procedure to remove the cache memory to fix Google Play Store Error 110 on android devices:
First go to menu bar and select settings.
Tap Application manager to find out Google Play Store.
If you explore the Google Play store you will notice a choice to clear the cache and data of your android phone.
Click on that option and the cache memory will be removed from your phone.
Try to install and update your app that you want to update with the latest version and you will be able to do it without any problem.
But if the same error you continue to get then there is other option to handle it.
You need your laptop or computer to avoid this issue. Download the apk in your PC and then move it to your android phone. So Google Play store has no role here.
This is the step by step process to fix Google Play Store error 110 on android devices which will surely solve the issue.