Google play store 941 error is one of the common errors to face during the downloading or updating any app in Google Play store. Android is a very good platform from every side whether it is for business related work or gaming purposes or flexibility. This is the latest operating system that is running in almost every country. But everything comes with some imperfection however good it is. It is same here. Google play store 941 is one such error that android users are facing while trying to download or updating any file. Usually this error occurs due to the connectivity or there may be some tiny reason. But there is nothing to worry about because the error 941 Google Play store can be quickly resolved just by following some steps.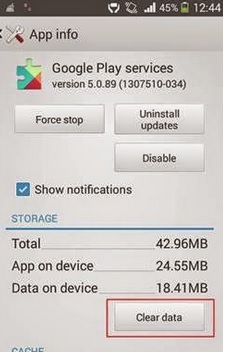 Steps to fix error 941 Google Play store:
First the cache data should be removed from your phone. Head to settings to do that.
Tap on Manage application and then select the 'All' option.
Once you click on that option a list of all the applications will be coming that you have installed in your Smartphone.
Now look for the Play store application in the list and select that one.
Then select the Force stop option to find clear cache. Click on clear cache and then Data.
Now again go back to 'All' and search for the Download manager app.
Click on that app to clear the cache and data from there also.
The process is completed. Now you can download and update apps from Google play store without any error.
But in case if you still face the error then go back to the 'All' option to search for the Play store app.
Select that app and then uninstall updates.
Now the error 941 Google play store will be resolved for sure.