This is a very common thing that android Smartphone users download any app from Google play store while the windows phone users download apps for their windows phone from Windows phone store. Though this is the most widely used process but it requires the users to be connected to the internet for downloading and installing. But there is a better way through which you can first download the app package in your PC and then transfer them in the Smartphone for further installation when required. If you have a Windows phone then learn here to download the Windows phone apps in PC.
Process to download Windows phone apps in PC
The windows phone users can download the app installation files (.XAP or .APPX) first in the system and later on transfer them on phone for installation. Follow the step by step process for that.
> First open the Windows phone store. Click here and it will take you to the site.
> Next you need to select the country where you are residing. Select the appropriate country otherwise there might be issues while installing the app in your phone because of the region.
> After selecting the country you need to log into Microsoft account. Move the cursor up and you will notice sign in option just below the explore menu.
> Sign in by providing the username and password.
> Now type the app that you want to install in the search box at the top.
> As you select the particular app, you will be taken to the installation page. Scroll down in that page to find an option 'Download & Install manually' at the bottom left corner.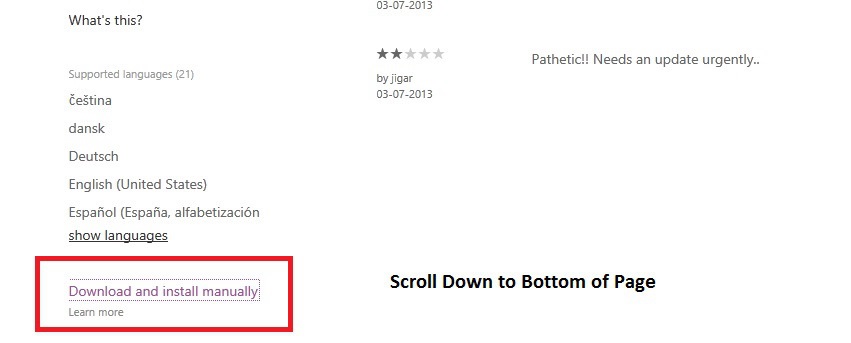 > Click on that option and the app will get downloaded in .XAP or .APPX format in your computer.
So this is the process and you can then transfer this windows phone app into Smartphone and install it for using.