We all use torrents to download any large files like movies, videos, games and many more things that we want. Everything is perfect with torrents except the speed sometimes as the speed depends on seeds. Lower seeds make the download process very slow. But if the torrents are downloaded with IDM (Internet download manager), then this problem is solved entirely. IDM can transfer file very fast and help in downloading the minimum seeds file.
There are various ways to download torrent files from IDM. But before that you have to download torrent files that are available in various torrent sites such as torrentz.eu, isohunt etc. Torrents become of very small size with .torrent extension. The download processes are explained below: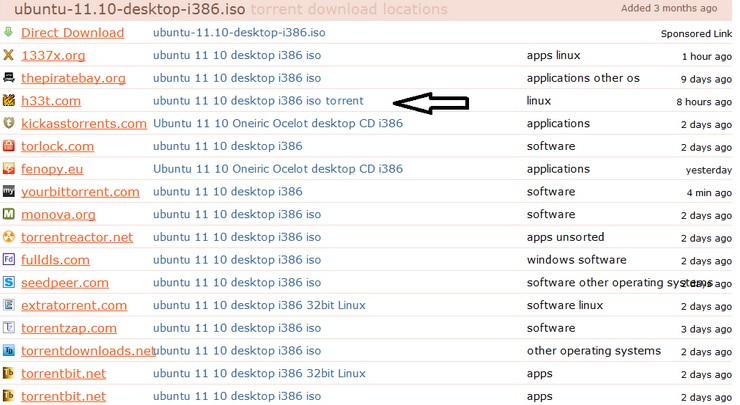 Download Torrent with IDM from Zbigz:
Steps:
First go to ZBIGZ.com and open the homepage.
There is an option of uploading torrent file. Click on it to upload the .torrent file there and select GO.
Give some time to grab your .torrent file.
When the file is attached click on 'Transfer' to download the torrent file and it will be downloaded from IDM.
IDM should be installed in your computer as it is downloaded by browser default download manager.
Download Torrent with IDM from BOXOPUS:
Boxopus provides more speed than ZbigZ and it is free and no premium is required for this.
Steps:
Open BOXOPUS.com
Register with them using your email id or else you can sigh in with Facebook.
Now click on browse to upload your .torrent file.
Let it cache the file and you will be provided with a direct link of the file.
Download it via IDM by clicking on it.
Download torrent via IDM from torrenthandler:
This is one more way to download torrent files from IDM. Follow the steps to do it.
Go to this site TORRENTHANDLER.com
Upload your torrent file there.
You will be asked for your email id
You will get the download link in your mail id after being cached the file
Click on the link to download it from IDM.