Some users buy the android phone only for playing the games it offers. This is a very good Smartphone that supports all types of games. Now it may be little difficult to store lots of these programs because they are large in size and require more space; This problem is fixed by the cache file. The cache file comes with apk file and contains the main features of the game such as music, videos, texture files and the folders which is needed to play the games. Apk file is the installer file when the cache file is game data file (i.e. it has all the necessary data to play the games). You should know where to put the cache or data files in the android phones otherwise confusion may arise when the game can't find the cache and ask to download data as you start the game. So it is important to keep the cache file in right place or folder. Here's a guide to download and install android games with cache or obb file.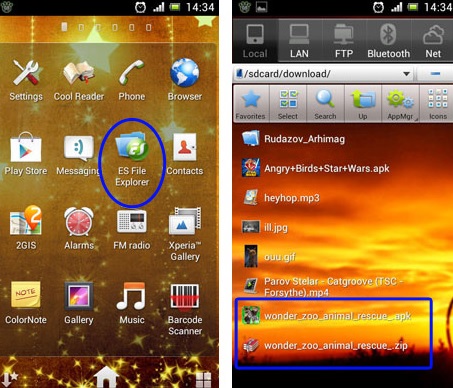 Steps to make the process successful:
First download the .apk file and this will generate the files where you need to put data files.
Keep the downloaded data file in your android phone. It is downloaded in Zip format which needs to be extracted.
You will find out cache file in .data or .obb format after extracting the folder. This can be unzipped using some file explorer such as ES file explorer. You can download this explorer by clicking here.
Now open the obb folder where you will be getting a folder and sub folder with contents in it. Move this subfolder to the obb folder and delete the empty folders.
The cache file has been installed in the right place.
You've successfully downloaded and installed the cache file.  For more Android tips and information click here.