Every user of the laptop and computers are bound to face virus attack in their PC at least once. The viruses can be removed by using some anti-viruses but some are so strong that can delete all the data from your PC and some of them make a huge changes in the laptop or in Computer and the PC refuses to reboot. The solution to this issue is to reinstall the windows again which requires a back up DVD. But sometimes you might misplace the backup DVD and you need to create a bootable USB Disk for Windows 8 in this case. Here is a full guide that will help you to create the USB disk.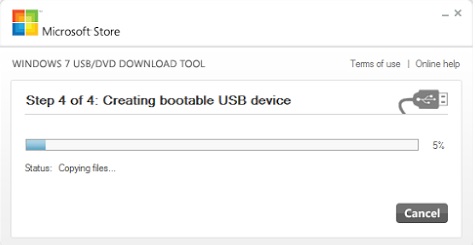 Method to create a bootable USB disk for Windows 8
> First you need to download the Windows installation media creation tool by clicking here.
> Once downloading is completed run the application on your system.
> Choose the language you prefer from the drop down menu.
> Next choose the Windows version that you want to install.
> Now go to the drop down menu that is positioned just after 'Architecture'.
> Select the bit from this drop down menu that is required for your computer or laptop. If you own a computer that is having RAM of less than 3 GB then select 32 bit and if the RAM of your system is more than 3 GB then select 64 bit.
> Click 'Next'.
> Now insert a USB drive to the system and the USB drive should have storage of 4 GB or more than that.
> The application that you downloaded will enquire for the place where you want to keep the ISO file. Select USB Flash Drive.
> Now the ISO file will be started downloading in the pen drive. Click finish when the download is completed.
So now you can create a bootable USB disk for Windows 8 by following the above process.