Karbonn is an Indian Mobile Manufacturer which has done pretty well in the Low to mid segment Range mobile phones here in India.The company was founded in 2009, and has been consistently providing Durable Android phones to the cost conscious Indian customer, which does not burn a huge hole in the pocket.The company has more than  50,000 outlets along with more than 550 service centers distributed well all over the country.The major problem which the Karbonn Mobile customers face is the lack of availability of a Karbonn Mobile PC Driver which usually does not ship with the phones. Hence this creates frustration or even negative impressions regarding the company itself.But let us tell you that Karbonn provides Mobile PC Software for each of its well known models barring some of the entry level ones.Given below is the method of How to Download Karbonn Mobile PC Drivers for Windows XP/Vista/7/8.
Check out How to Bypass Surveys Online
Direct Download- Karbonn Mobile PC Software/ Suite
The PC Suite for Karbonn Mobiles is generally used to transfer media files to and from the mobile phone and your computer.You can also backup important data such as contacts and messages if your device allows it your computer. While most phones connect via wireless networks but Karbonn does not have this functionality till now so you have to use a USB cable to transfer your content.
Alternatively if you have Mobile Data Plan you can also surf the Internet using your PC by using your phone as a modem.Hence the requirement for Karbonn Mobile PC Suite is imperative for end users.You can download the Software from the official Karbonn India website by visiting the following Link:
Karbonn Mobile PC Tools and Software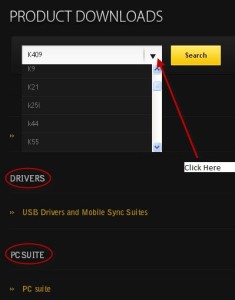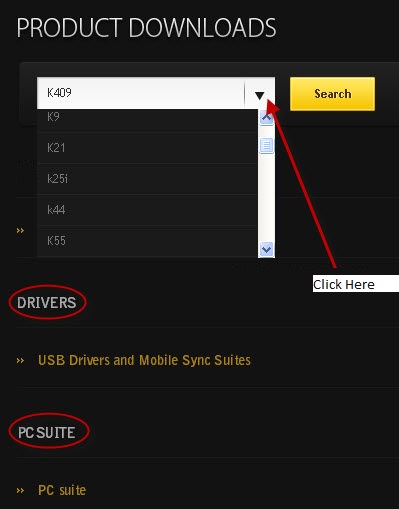 After clicking on the link enter your Karbonn Mobile model no. or select it from the list and the software will be directly downloaded to your PC or laptop.Kindly note that this software of PC Suite works on Windows XP/Vista/7/8.
Compatible Phone Models for Karbonn PC Suite
Karbonn K210
Karbonn K3000
Karbonn K4
Karbonn K5
Karbonn K9
Karbonn K21
Karbonn K25i
Karbonn K44
Karbonn K55
Karbonn K102
Karbonn K91
Karbonn K222
Karbonn K334Star
Karbonn K404
Karbonn KT7
Karbonn KT21
Karbonn KT61
Karbonn KT81
Karbonn K444+
Karbonn K486
Karbonn K505
Karbonn K515
Karbonn K550i
Karbonn K1515
Karbonn K1616
Karbonn K1818
Karbonn K409
Karbonn KD10
Karbonn Symphony
Karbonn KC999
Karbonn K2
Karbonn K36
Karbonn K72
Karbonn K422
Karbonn K595
Karbonn K600
Karbonn K662
Karbonn KT51
Karbonn KT60
Karbonn KT220
Karbonn K9+
Karbonn A1
Karbonn A9
Karbonn A7
Karbonn ST1
Karbonn K103
Karbonn K15-XL
Karbonn K333
Karbonn K109
Karbonn K622
Karbonn K630
Karbonn KT66
Karbonn K99
Karbonn K45 Mighty
Karbonn K595
Karbonn K66
Karbonn K103+
Karbonn K603
Karbonn KT82
Karbonn KT83
Karbonn KT62
Karbonn K27 Pulse
Karbonn K54 Heavy Duty
Karbonn K613 Vista
Karbonn K52
Karbonn K34
Karbonn K309
Karbonn K4+
Karbonn K707
Karbonn A18
Karbonn K101 Star
Karbonn K451+
Karbonn K102+
Karbonn KC540
Karbonn K1+
Karbonn K21+
Karbonn K33+
Karbonn K202+
Karbonn K65
Karbonn A1+
Karbonn A7+
Karbonn A21
Karbonn A11
Karbonn K65
Karbonn K36+
Karbonn K101+
Karbonn A9+
Karbonn K440
Karbonn K15+
Karbonn K11+
Karbonn KC620
Karbonn A15
Karbonn A30
Karbonn A777+
Karbonn K6+
Karbonn A2
Karbonn K45+
Karbonn S1 Titanium
Karbonn K3 Star
Karbonn A111
Karbonn A12
Karbonn K75
Karbonn K62
Karbonn KC110
Karbonn A27
Karbonn K46+
Karbonn S5 Titanium